Faculty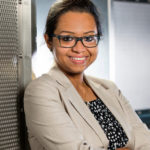 Munmun De Choudhury is an assistant professor in the School of Interactive Computing at Georgia Tech, where she directs the Social Dynamics and Wellbeing Lab. Dr. De Choudhury's research interests lie at the intersection of machine learning, social media, and health. She is best known for laying the foundation of a new line of research focusing on assessing, understanding, and improving personal and societal mental health from online social interactions.
Postdocs and Research Scientists (Current)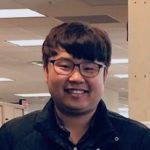 DaeJin Choi is a research scientist working on a collaboration with the CDC wherein he is building machine learning techniques on ensemble data (social media and syndromic surveillance data) to predict nationwide suicide rates.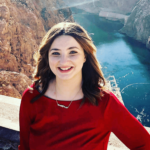 Mai ElSherief is a postdoctoral fellow working on developing computational methods to detect and characterize the effect of online health misinformation leading to deaths. Prior to that, she obtained her Ph.D. from the Department of Computer Science at UC Santa Barbara. Her Ph.D. focused on improving the detection and characterization of online hate speech and communities of hate in addition to understanding gender biases online and in text corpora.
Doctoral Students (Current)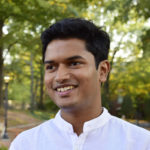 Vedant Das Swain, coadvised with Dr. Gregory Abowd, is a 2nd year CS PhD student working at the intersection of ubiquitous and social computing, with the goal of designing socially-aware context sensing and modeling approaches that can provide comprehensive insights into individual and community behaviors and wellbeing.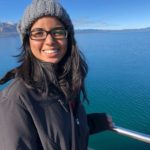 Sindhu Kiranmai Ernala is a 4th year CS PhD student working on employing machine learning to examine and use social media as an interventional platform for mental health and thereby to improve patient-centric and clinical outcomes.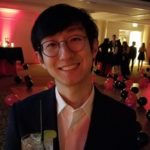 Seunghyun Kim (Matt) is a 1st year CS PhD student interested in emotional analysis through natural language processing techniques. His interest lies in detecting emotions through social media posts and social embeddings to help understand and improve mental health.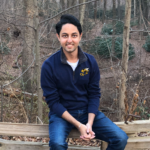 Sachin R. Pendse, coadvised with Dr. Neha Kumar, is a 1st year HCC PhD student interested in how identity-based factors (such as culture, race, sexual orientation, and class) influence how we experience and express our mental health, with the goal of designing technology to make it easier for individuals to get personalized and effective mental health support.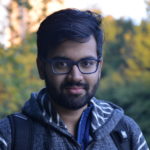 Koustuv Saha is a 4th year CS PhD student working on developing computational and causal approaches to infer the wellbeing of situated communities (such as college students and corporate employees) with social media and other complementary multisensor data.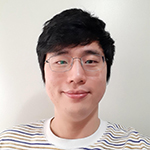 Dong Whi Yoo, coadvised with Dr. Gregory Abowd, is a 2nd year HCC PhD student working on conceptualizing and designing new interactive technologies to enable mental health patients and clinicians to integrate patient-contributed data-derived insights into evidence based collaborative decision-making.
Masters Students (2019 – )
---
(MS HCI)

Anjali Devakumar

(MS HCI)

Lu Meng

(MS HCI)

(MS CS)

(MS CS)

(MS CS)

(MS CS)

(MS CS)

(MS CS)

(MS CS)

Benjamin Sugar

(MS Digital Media)

(MS CS)

(MS CSE)
---
Undergraduate Students (2019 – )
---
Tahirah Ahmad

Yujia Gao

Chaitanya Konjeti
Ph.D. Alumni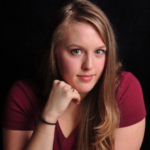 Stevie Chancellor is SocWeB Lab's first Ph.D. student. Stevie graduated with an HCC PhD in 2019. Her Ph.D. research involved employing computational techniques to understand deviant mental health behaviors online, such as those relating to pro-eating disorder and opioid use disorder. Stevie has joined Department of Computer Science at Northwestern University as a CS+X Postdoctoral Fellow.
M.S. and B.S. Alumni
Akshay Agarwal (MS CS)
Sudeep Agarwal (BS CS)
Kunal Agarwal (MS Bioinformatics)
William Agnew (BS Math)
Sairam Balani (MS CS)
Fred Bane (MS CS)
Lawrence Chan (MS HCI)
Cheryl Huimin Cheong (MS HCI)
Ishita Chordia (MS CS)
Subhajit Das (MS CS)
Shantanu Uday Deshpande (MS CS)
Amelia Glaese (MS CS)
Naman Goyal (MS CS)
Andrea Hu (BS CS; MS CS)
Sonal Jain (MS CS)
Koushik Krishnan (BS CS)
Mrinal Kumar (MS CS)
Tristan Labetoulle (MS CS)
Paul Lazarus (MS HCI)
Michael Lin (BS CS)
Zhiyuan (Jerry) Lin (BS CS)
Jennifer Ma (MS CS)
Raksha Muthukumar (BS CS)
Gina Nguyen (MS HCI)
Oriana Ott (MS HCI)
Biswajyoti Pal (MS CS)
Srinidhi Palwayi (BS CS)
Amol Parikh (MS CS)
Prajwal Rajendra Prasad (MS CS)
Sanket Sharma (MS CS)
Karthik Uppuluri (BS CS)
Piper Vornholt (MS HCI)
Francisco Zampieri (BS CS)